Dümmen Orange presents latest export trends at HortEx Vietnam
Photo from left to right, Dinh Thi Nguyen (Business Development Manager ASEAN), Thi Thuy Phan (Sales Representative Vietnam, JiaYin Loi (Campaign Marketing Officer ANZ, ASEAN, South Korea), and Jinwen Zhou (Marketing Manager APAC).
Dümmen Orange showcased its latest and most exciting innovations for the Vietnamese horticulture industry at HortEx Vietnam 2023. Among the highlights were 'Garuda' and 'Angel Heart', both highly-rated Cut Chrysanthemums from Japan, the most important export market for Vietnamese flowers. The leading breeder presented the latest export trends and shared its insights with local growers, discussing the latest trends and developments in the Vietnamese floriculture industry.
"We are delighted that HortEx has returned after the three difficult years endured by the entire horticultural and floricultural industry," said Dinh Thi Nguyen, Business Development Manager ASEAN at Dümmen Orange. "This event is an excellent opportunity for Dümmen Orange to connect with the local floriculture growers and retailers, and discuss plant breeding, associated products, and novel technology."
The Dümmen Orange booth was designed to showcase the latest and most exciting innovations in the Vietnamese floricultural industry. The company's breeding expertise and commitment to sustainability were on full display, and demonstrated in a wide variety of flowers and plants, including Dümmen Orange's diverse range of Annuals, Perennials, Potted Plants and Tropical Plants.
"We received great feedback at HortEx," said Jinwen Zhou, Marketing Manager APAC. "We would like to extend our thanks to our partners, Dalat HasFarm and FVN Lam Dong Genetics, and our Cut Chrysanthemums partner, Japan Vietnam Agritech Farm, for their collaboration and contributions."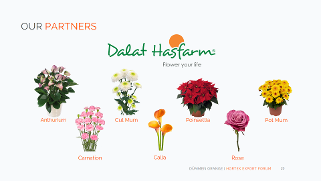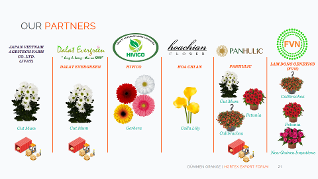 Distribution partners of Dümmen Orange in Vietnam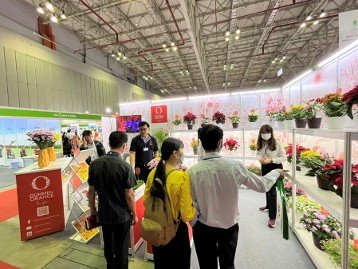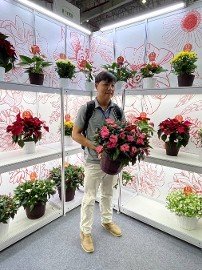 Dümmen Orange's floricultural expertise shines through an eye-catching booth and stunning flower displays at HortEx 2023